Explain-IT 📚 Like a piano teacher, but for computers!
Focus on what you need to achieve your goals.
We all have a preferred learning style. Work at your pace.
You get to set the schedule.
We explain things at a level to suit you and won't confuse you with technobabble.
1-1 training, in your own home, on the computer you'll be using.
Testimonial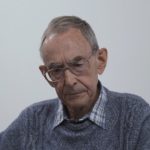 " 'I will teach you at your speed,' those were the magic words...
He is extremely tolerant and patient...
It's a whole new world which he has opened up to me."
John explains how Andy introduced him to the basics of computing.